DOWNLOAD OUR EBOOK
Fuel Your Shop's Growth: Meet Your Single Auto Shop Management System
Shopmonkey has helped transform thousands of auto shops across the U.S. and Canada. We averaged the revenue gains our customers see after a year of using Shopmonkey and the results speak for themselves: 
 Shops that switch to Shopmonkey see nearly 40% more revenue within their first year! How do they do it? Download our eBook to find out!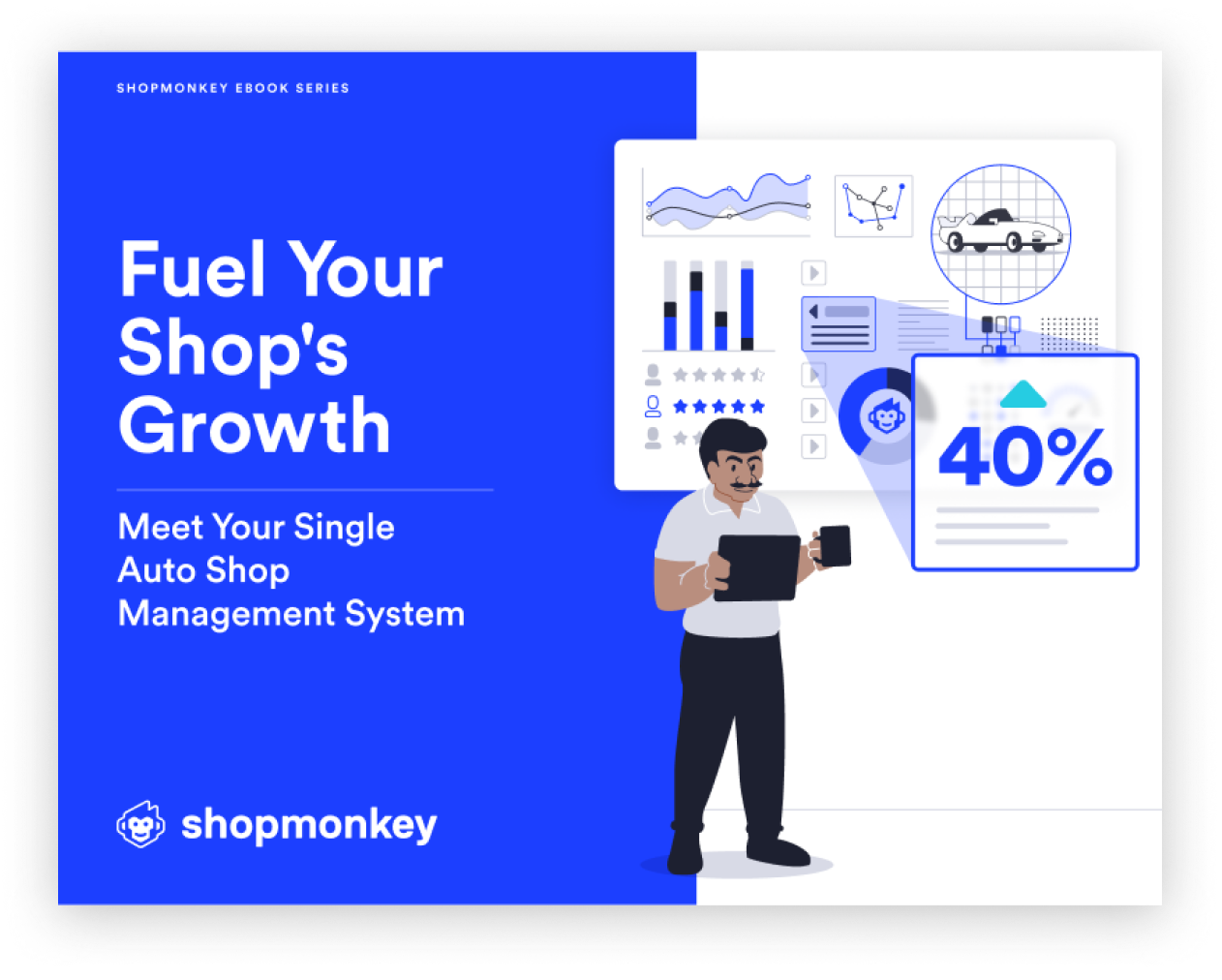 Ebook Features
What's in the book
Learn how streamlining your shop operations from end to end with a single software and strategic partner will help your bottom line to grow.
Revenue Growth
Better organization, time-saving tools, and modern customer comms make all the difference.
Implementation Time
Worried about the time to implement a new shop management system? We'll be your guide and partner.
Real Shops. Real Results.
Hear from your peers about how Shopmonkey is positively changing their business.